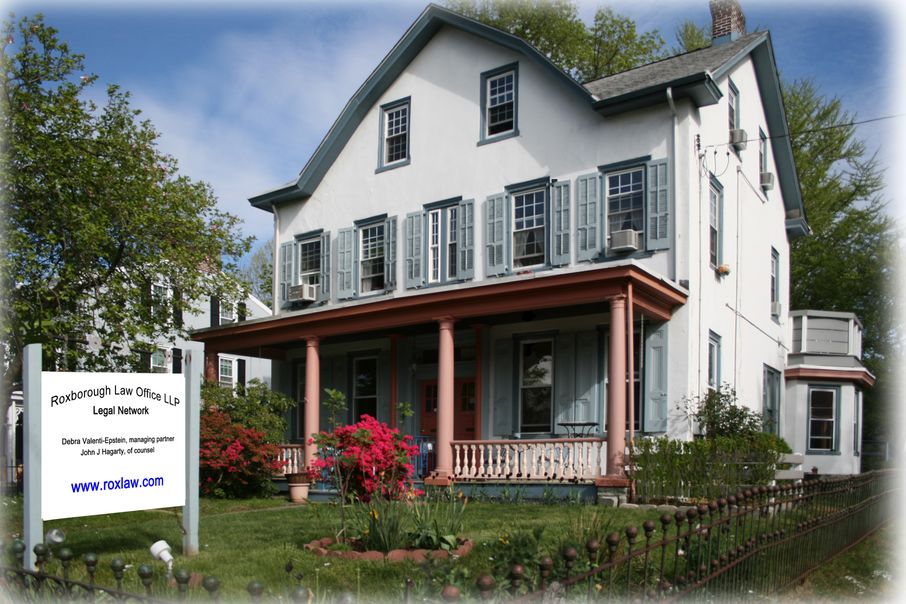 For General Information call:
(215) 483-5600
The ROXBOROUGH LAW OFFICE LLP LEGAL NETWORK is located in the northwest section of Philadelphia and was founded in 1995 by attorneys John J. Hagarty and Debra Valenti-Epstein. The attorneys provide direct personalized services in selected areas for a wide variety of business and individual clients.
Philadelphia area lawyers who are looking to go solo or establish an office in Philadelphia….The Roxborough Law Office is ACTIVELY SEEKING TWO MORE ATTORNEYS to add to our in-house Legal Network, one of whom concentrates his or her practice in Domestic (child support, custody, divorce, mediation) and the other in Bankruptcy/Bill Collection. If you are interested in a shared office arrangement with all the freedom of a sole practitioner but also with the convenience and support of colleagues, contact Debra Valenti-Epstein debraroxlaw@gmail.com.